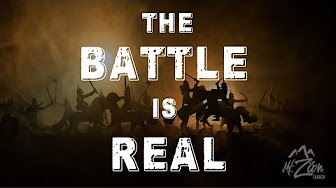 A Gallup poll was done that revealed 89% of Americans say they believe in God, whereas 61% of Americans say they believe in the devil.

And what was disturbing about those who said they believed in the devil, half regarded the devil as an actual real person, a literal person, the others, not literal. And a bulk of them considered themselves born again Christians.
In this series, we explore how Christians are to regard the devil and spiritual warfare. We will also examine how we can identify and win the spiritual battles that face us every day.